Arthur S. Gunn, CFE, CPA
Arthur's Experience
Arthur began his professional career at the Federal Reserve Bank of Chicago, prior to becoming an information and financial auditor at Deloitte, Haskins and Sells (now Deloitte and Touche).  Arthur is a former quality control/peer review partner in a mid size Chicagoland public accounting firm, and has developed an expertise in audits of not for profit organizations, entities receiving governmental grants, FHA mortgage brokers, HUD and other low income housing entities.  Arthur has also been appointed by the Court as a financial expert in divorce litigation, as an expert witness in Not For Profit litigation, and has handled forensic and fraud investigations on behalf of minority shareholders, not for profits, and business purchasers.  Arthur also had the honor of being selected to submit questions in the areas of audit and attestation for use in the Uniform CPA examination, and had the vast majority of his submitted questions approved for inclusion in the CPA examination.  Arthur served as chairman of the Illinois CPA Society Not For Profit conference for two years, and current serves as a committee person on the Advanced Not For Profit conference which primarily deals with Single Audit education.  Arthur is a Peer Reviewer in the State of Illinois, and serves on the Illinois CPA Society Review Acceptance Board.
During the course of his career, Arthur has prepared monthly, quarterly and annual compilation reports for his clients.  In today's small business accounting environment, Quickbooks is Arthur's accounting software of choice. Arthur also has experience in the preparation of individual, fiduciary, corporate, exempt entity, gift, payroll, sales and other tax returns for a multitude of clients.
Please contact Arthur at (847) 498-1597 or via email at [email protected]
About Arthur S. Gunn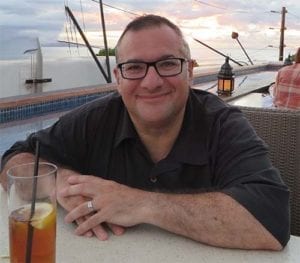 Arthur is a graduate of the University of Manitoba (Economics), and earned a Master of Business Administration degree from Loyola University of Chicago as well as a Master of Science in Taxation degree from Northern Illinois University.
Arthur is a Certified Public Accountant, licensed in the State of Illinois.  Arthur also is a Certified Fraud Examiner with certification granted by the Association of Certified Fraud Examiners; a Forensic CPA with certification granted by the Forensic CPA Society; and is Certified In Financial Forensics , a credential granted by the American Institute of Certified Public Accountants.
Arthur received his pilot's license at the age of 17, played guitar and bagpipes and recorded two albums with a Celtic Rock band.  He renewed his love of flying in 2013, and is currently a FAA instrument rated private pilot. He is the former treasurer of his international fraternity, and has served on homeowner association boards as well as the boards of other not for profit , fraternal and religious entities.  He currently is the President of his Home Owners Association and Vice-President of his Pilot's Association. Arthur enjoys his family, flying, music, theater, motorcycles, and assisting others.